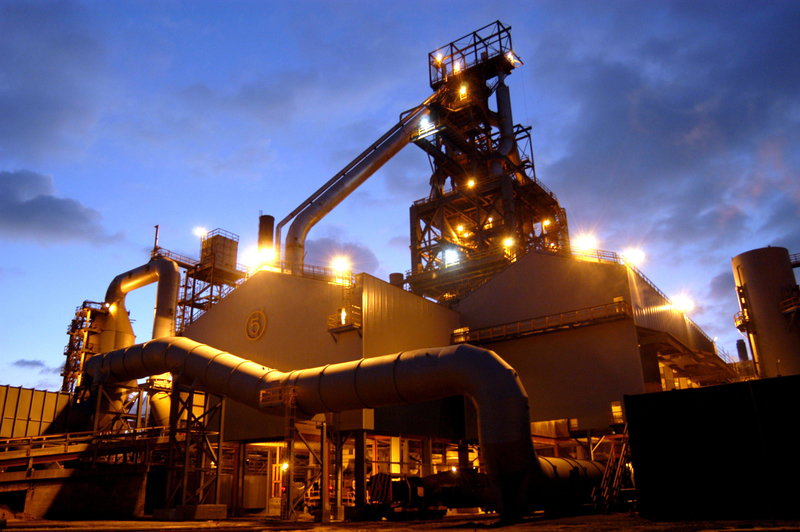 Photo via Good Free Photos
A recent decision by Cumbria County Council to grant planning approval to a new coking coal mine in northern England attracted a fair amount of criticism in the UK, with some arguing the mine should have been rejected on climate grounds.
Rapidly reducing our greenhouse gas emissions is an urgent task for the world, and many, myself included, are feeling alarmed and exasperated that we are failing to do so. I understand why some people translate this into a view that no new fossil fuel investment could ever be justified.
The idea of restricting fossil fuel extraction and infrastructure to tackle climate change has gained ground. The UK government has helped lead an international coalition to phase out coal-fired power, while battles between activists and industry over new fossil fuel investments are ongoing in North America and the UK. And economists engaged in climate policy have started to pay more attention to what they would term "supply-side" policies, such as moratoria or taxing fossil fuel extraction.
However, I'd like to make a plea for nuance in this debate: for a distinction to be made between coking coal, used in steel production, and thermal coal burned in power stations.
The primary role of economists in climate policy is to consider how we can reduce emissions in a carbon-constrained world with least impact on human welfare. That's what economists' go-to climate policy of universal carbon pricing is supposed to achieve – to find out where in the economy CO2 emissions can be squeezed out at least social cost.
Of course, economists have a duty to live in the real world, not in a text book, so if it turns out that society hasn't favoured our proposed solution, it's necessary to consider what other tools are in the toolkit. So these recent efforts to explore supply side approaches are a useful discussion. But because it's an emerging topic so far lacking in fine distinctions, I doubt anyone has a handle on the implications for human welfare of restricting coking coal supply.
The use of coking coal in the steel industry is substantially different from the use of coal in electricity generation. There are currently mature, reasonable-cost alternatives to coal-fired power. Electricity is relatively easy to decarbonise, but steel is a classic hard-to-abate sector. This means we can't bring radically low carbon alternatives on-stream by raising prices as easily as we can for power generation.
The main existing form of cleaner steel production (electric arc furnace) is widely used, but its output is ultimately constrained by the availability of scrap feedstocks. Currently accounting for around 30% of global production, even if deployed to maximum potential, rapidly growing demand means there will still be steel made from virgin materials. Other clean steel options, such as hydrogen and carbon capture and storage (CCS) are proposed but will take time to develop. We're going to need coking coal for a while, and will particularly continue to need it if CCS is seen as the answer to abating steel emissions.
If economists' dreams came true and we actually had a policy which perfectly allocated our carbon budget to those activities doing most for human welfare, we might find that quite a lot of it was allocated to steel. Not only is steel one of the world's most vital economic commodities, but it will take an awful lot of it to face massive global challenges such as rapid urbanisation and climate change.
The energy transition means not just wind turbines, but public transport infrastructure, millions of electric vehicles, clean shipping and thousands upon thousands of kilometres of pylons to integrate clean energy into grids. India alone is talking about transmission investments to route 175 GW of renewable electricity over the next few years. Climate adaptation and resilience too will need steel, for example, for water infrastructure and rebuilding after disasters. Even sea defences require reinforced concrete and earth moving equipment.
Markets work through people making purchase and production decisions based on the information available to them. I don't know how much coking coal or steel needs to be produced to affordably build a hospital in Paraguay or replace a storm-damaged bridge in the Philippines. Neither do you, and neither does a local authority making a local planning decision. Even a dedicated government department with ranks of permanent analysts would have a job. And that's what we need to be mindful of.
Furthermore, there's only so much one country can achieve in affecting a global market. The emergent economic literature on supply-side policies suggests unilateral actions by small producers are unlikely to be effective. Planning decisions by isolated local authorities – unless we're talking about a really big project – are neither here nor there.
I would argue that an international moratorium on coking coal would be both unpopular and highly premature. While pioneering work is taking place on deep decarbonisation technology for steel it is still relatively early days. And that's why an international coalition to phase out coal-fired power is currently politically viable, but one on phasing out coking coal wouldn't be.
A more positive proposal would be a grand coalition for effecting deep decarbonisation of the steel sector. It's mission would be to accelerate solutions like CCS, HIsarna and alternative reductants like hydrogen (with the hydrogen supply questions that that entails) by committing to serious levels of RD&D. It could also explore market creation for low carbon steel, circular economy measures, maximising recycling and demand reduction in steel-using sectors. It could set itself emissions reduction goals. Clearly-signposted supply-side policies might not be out of the question as part of a package which looks at the problem in the round, in a non-punitive and problem-solving spirit with broad-based support.
We need to deploy the deep expertise within industry and the creativity of engineers to crack this problem, and we need them to do it in a serious, concerted collaboration with governments and an increasing pool of climate-focussed investors. Separately developed national technology roadmaps are all very well but better when they cross-fertilise. And we very much need the world's big steel producers like China, India and Japan on board.
I understand reducing emissions is an urgent problem and people want clear political direction-setting, not endless analysis from economists. Many will accordingly view every case of fossil fuel investment as a morally simple choice, but they're not always, and decarbonisation advocates don't win friends by ignoring that. A just transition means that climate policy is mindful not only of the impact on livelihoods of reducing fossil fuel use, but on human welfare as a whole.